Admission Process: 6 weeks to Pre-School
Thank you for your interest in Hoppers Crossing Montessori Centre. We understand enrolling in a care is a big step for you and your child, and we would like to assist you in making the right decision for your family. Here are the steps for enrolling your child at our centre.
Once we receive the inquiry, we will schedule a centre tour for parents.
During the tour we walk you through the centre, discuss our educational program, our food menu, our policies and procedures, fee structure, your CCS calculation, potential out of pocket fee, induction & enrolment process.
You will also receive an enrolment pack with an application form.
During the tour, we will also discuss the enrolment availability and waiting list status.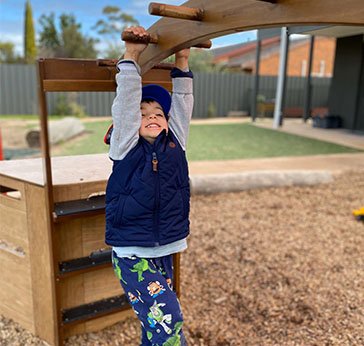 For centre tour, please plan for a minimum of 30 mins. These tours are usually conducted by one of the Leaders at the centre.
Step 3: Submit your Application Form
Once you have decided to join the centre, you need to submit the complete enrolment form along with the Birth certificate and Immunisation details from your myGov portal along with the initial deposit.
Once we receive the application form, we will contact you with a potential start date and schedule an orientation date & timing.
Step 4: Orientation Process
During the orientation process, you and your child will be introduced with the Room Leader. Parents will have the opportunity to have one to one meeting with Room Leader and discuss their child's interests, routines, and our schedule in care. All this will help in settling the child in a new environment.
During this time we will also introduce our service's operations and key policies and procedures which may help you to know more about our centre.
Our administration officer will also go through a few administration tasks in completing the CCS process, provide you access to the child attendance portal (Xplor) & learning development portal (Storypark).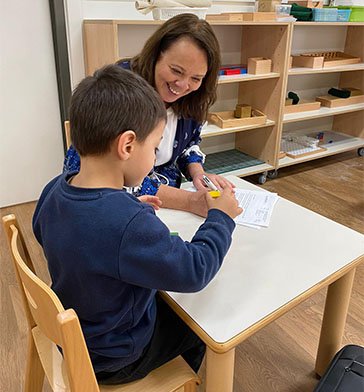 The child is required to attend a 2-hour orientation session upon enrolment confirmation. Orientation is free and a parent or guardian is required to stay at the centre during this time.
Parent Participation Program (PPP)
We encourage Parents and Carers to dedicate their skills and talents to the centre. Your contribution supports the classrooms as well as adds to the sense of community we all enjoy.
As part of your enrolment, each family is expected to offer a minimum of 2 hours of their time per annum.
This may be through helping with School Events, assisting in Kitchen, preparing materials for the Classrooms, attending Excursions as a Parent Volunteer, Story reading, Cooking group, Cultural activities, Playing an instrument, sharing a Special Talent or Skill and so on.
Administration and teachers can offer families tips on how they can contribute their hours.
Step 5: Commencement of Session
Once orientation process is completed, your child can now start the regular sessions and enjoy the learning experience.