Dedicated Teachers & Staff
Our team combines extensive industry and professional practice experience with strong educational credentials.  We have people across a range of disciplines, skills, abilities and backgrounds. It is a multicultural Montessori environment.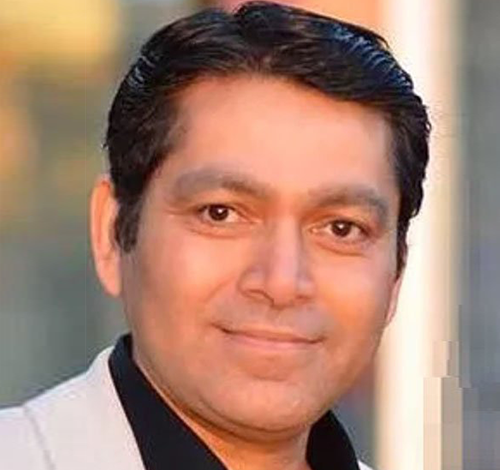 Centre Manager
Aseem is passionate about providing quality Montessori programs for the Hoppers Crossing Montessori Centre. He manages the day to day operations of the Centre.
Aseem has completed the Association Montessori Internationale (AMI) Diploma. Aseem has over 18 years of experience in Information Technology and has gained significant experience managing teams in the delivery of major system development projects.
He has done his Bachelor of Engineering and Post-Graduation in Management, Certificate of Global Business Leadership from U21 Global and Harvard Business School Publishing; Managerial Excellence Program from Duke University.
He has also completed AMI Children House Assistant Course for 3 to 6 age group, Birth to 3 years Course and Diploma in Montessori Methods of Education, Montessori Teaching Training Program.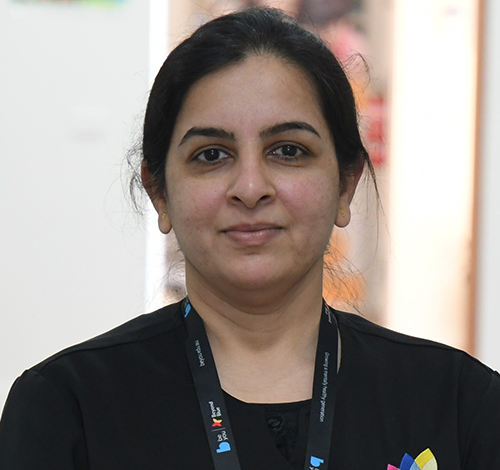 Assistant Director
My name is Poonam and I hold a Bachelor's in science and a Diploma in Montessori Teaching.
The person I am today has been influenced by my life and work experiences mainly in India, Singapore, and Australia.
My passion for Early Childhood Teaching is so strong that I cannot see myself working anywhere else. I just love learning about children and being around them.
I believe that children have so much to teach us and that if their interest is promoted and build upon, that can make a big difference in their future learning.
Being the leader, I believe that every educator has something special to bring to children's learning and that they should be given the opportunity and ability to do so in an environment that promotes understanding and teamwork.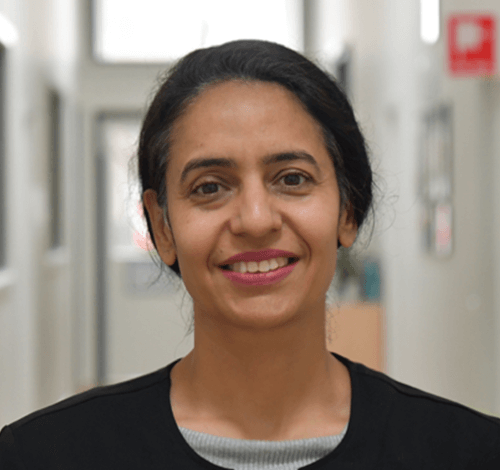 Educational Leader
Dr. Ekta is a Child Development Specialist with a double Master's in child development and Education. She was a gold Medalist in her M.Ed. Further specialising in her field. She did her Doctorate in Education and published several publications in renowned journals of psychology and Child Development. She has also contributed by publishing a psychological test on Emotional Intelligence that is used in various schools and colleges across India. Her qualifications also include Diploma in ECCE, Cert 4 in Training and Assessment.
With her educational background and significant experience in the field of Child Development, she has developed skills to understand child's psychology and the factors or determinants responsible for their stress, anxiety or motivation. She is proficient in identifying the different attributes of children and working on them accordingly in order to draw the best in them. She also works on various tools and techniques to provide motivation in the appropriate direction for the development of the attributes into specific skills.
Her accolades include an award by the Minister of State for her outstanding performance in National Service Scheme and an award by Indian Institute of Human Rights for her contribution to the underprivileged in the society.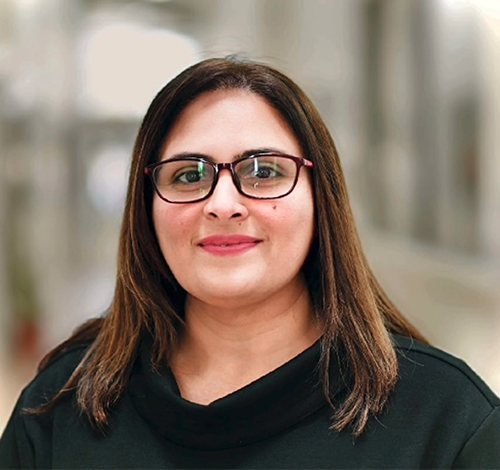 Administration Manager
Dr.Munis Kashmeeri has been in the Early Childhood Education Industry for over 11 years.
Her studies include completion of, PhD in Education, Masters in Professional Education, Advanced Diploma in Community Sector Management, Diploma in Early Childhood , M.Ed. , B.Ed.
Her personal and professional philosophy is to maintain a quality standard environment for all children and Staff.
She is committed to promoting children's basic needs and values through a nourished environment as she believes that values are very special power in the universe.
As environment plays a major role in the success of an early childhood program, it should enhance the children's interests in all developmental domains.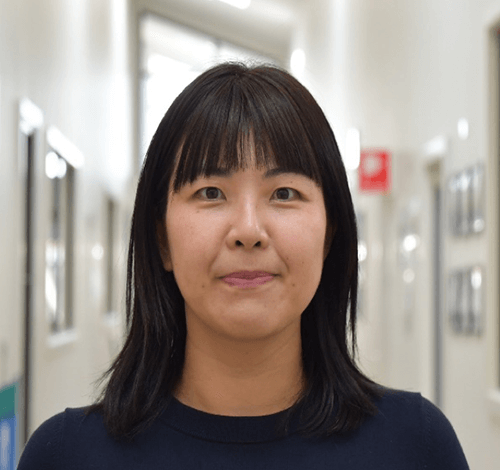 Kindergarten Teacher (VIT)
Hi! I am Sayoko. I am originally from Japan but have been working in New Zealand for 10 years and last 5-year experience in Australia as an early childhood teacher.
I am passionate a bout the childcare industry and helping children develop their social, emotional, intellectual, and motor skills. I also teach them Japanese and Japanese culture in my class.
I like the child centred and constructivist philosophies in early childhood education that has self-guided curriculum and uses self-directed, experiential learning in relationship-driven environments. My love for children shows in my work and I believe teaching children is a learning experience in itself that will always hold an important place in my heart.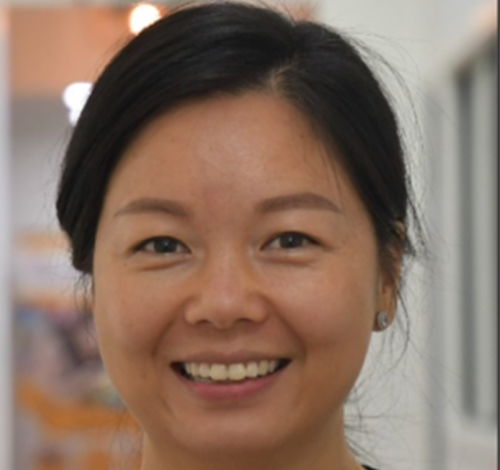 Kindergarten Teacher (VIT)
I am Xiaofang. I have been working with children as an early childhood teacher and Montessori Cycle one (2.5-6 years) teacher after attaining my Master of teaching in the early years and Association of Montessori International (AMI) Diploma.
I deeply believe that every child is blessed and beloved, every child is unique, and every child has a different learning style and pace.
I wholeheartedly endeavour to help create a delightful and memorable early childhood for our children, scaffold our children to gradually achieve independence and freedom, and guide our children to become lifelong learners.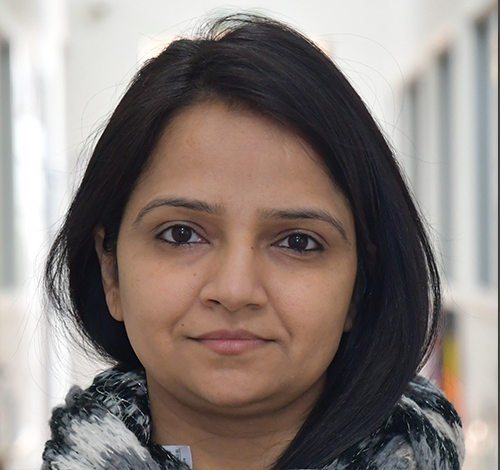 Kindergarten Teacher (VIT)
I am an Early Childhood Teacher with over 4 years of working experience in inclusive and play-based settings.
I have a Bachelor of Education, Graduate Diploma in Early Childhood Teaching, and a Master of Education. I am a mom to two loving children.
Children come with their curious minds and I want their experience of Kindergarten to be a positive and memorable one.
I believe in providing a safe and nurturing environment for them.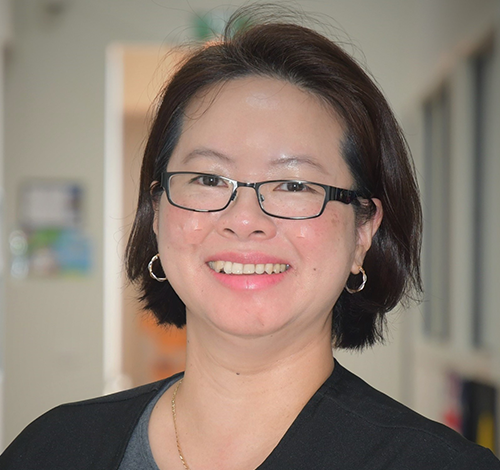 Room Leader
I am Sophie and I hold a Diploma in Early Childhood. I love my job and enjoy connecting with people.
My favourite things in life are baking, cooking, listening to music, watching movies, reading, and travelling.
I consider myself very lucky to work in Childcare. It is amazing to see the children growing and reaching their milestones. I believe that every child is unique and that children learn through their play.
I also strongly believe that a positive environment is important to enhance children's learning.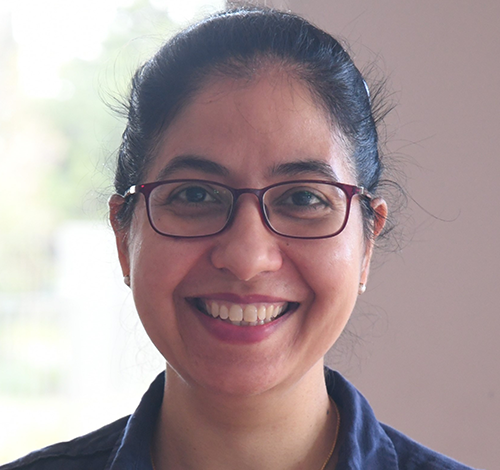 Room Leader & German Teacher
Hi! My name is Deepika, I hold a Diploma in Early Childhood Education and Care & have done BA (Hons). I am currently studying towards my Graduate Diploma in Early Childhood Education from VU.
Having had the opportunity to live in four different countries, Kenya, India, Germany and Australia, I greatly value the importance of Cultural Diversity. My passion for working with children started when I was working as a volunteer in Pune, in an orphanage.
I truly believe that every child is a unique miracle, with an absorbent mind. It brings me immense joy to be a positive influence in a child's journey, ready to explore the vast world they live in.
I enjoy creating a positive environment filled with creativity, and approach teaching with a strategy that helps to shape a child's linguistic abilities, language and multicultural awareness, while creating a beautiful and respectful bond with the children.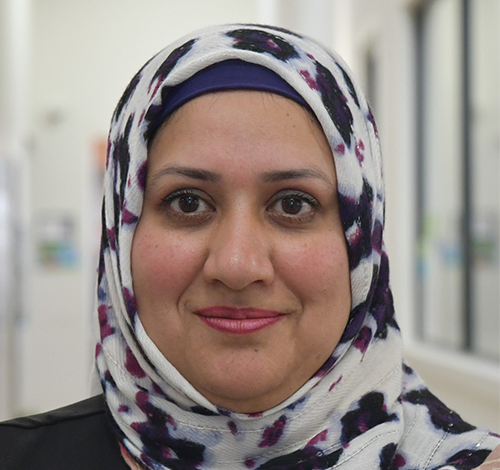 Room Leader & Sustainability Officer
Hello, I am Safina and I hold a Bachelor in Education, a Diploma in Early Childhood, a Diploma in Montessori Education as well as a Certificate III in Commercial Cookery. I also got a level IV certification in the Green Steps Sustainability Program.
I am at the moment upskilling myself with a certificate IV in Education and Support. Being a mother of three, I enjoy educating my children, sharing my knowledge with them so, I decided to extend the same in an early childhood setting.
I have been at Hoppers Crossing Montessori Centre since day one. I believe children are like nature's true gold that needs responsible nurturing hands, supervision, guidance to make them feel secure and confident when stepping out in the real world.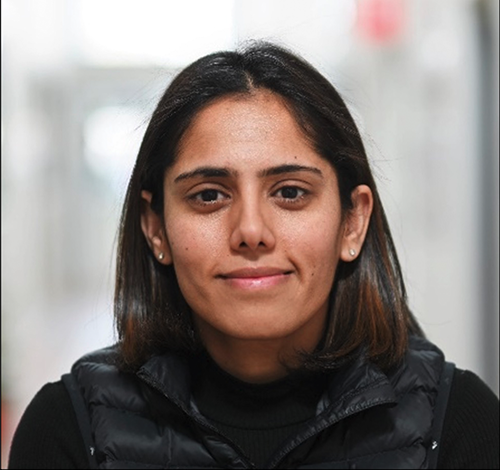 Room Leader
My name is Rosepreet and I am an adventurous person who happens to love books. I have done my Master's in Science from overseas and currently enrolled in Graduation in early Childhood Education.
I strongly believe that children are curious by nature and it is every educators responsibility to ignite that curiosity and love for learning. Being a person from the science background, contribute by designing my intentional teaching keeping children's curiosity alive and by giving them opportunities for exploration and experimentation.
My love for children brought me in this profession and being a mother of a young boy, I understand that children need love and affection more than anything else in the world.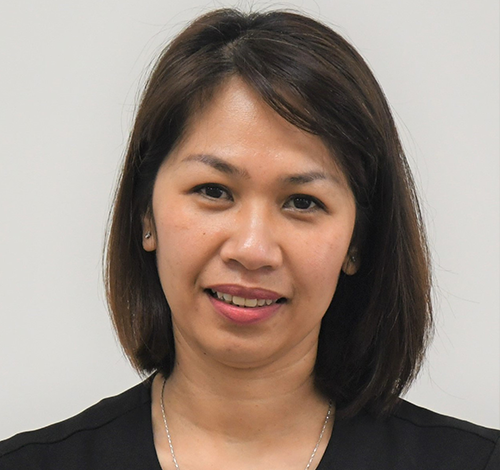 Educator
Hi, my name is Truc. I am originally from Vietnam but I have been living in Australia for twenty years now. I have been working in the Early Childhood Sector for four years.
I have always been a child at heart and I wanted to be surrounded by them. I believe that every child is different and unique in the way they grow, learn, and develop. I believe in building on children's motivation and actively engaging in their learning.
Through my experience in Early Childhood teaching, I had the opportunity to work with children with disabilities and I find it so rewarding to see and celebrate their achievements.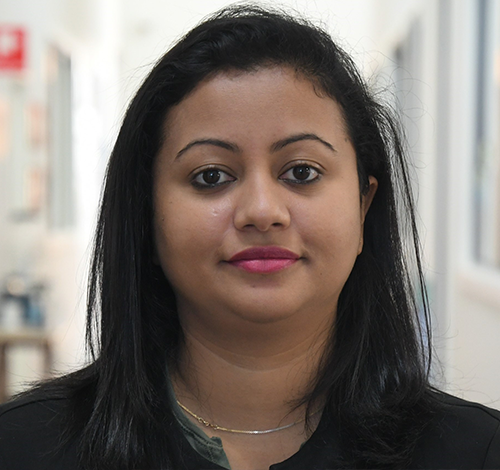 Educator
My name is Rukshani Nagaratne and I have been working in the childcare industry for five years.
I am Diploma Qualified in Early Childhood Education and Care as well as Diploma Qualified in Montessori Method and Education.
I have a strong passion and care towards working with children and I always try to build a trusting relationship with children and their families to enhance their sense of belonging and wellbeing.
I believe children need educator's support to develop their learning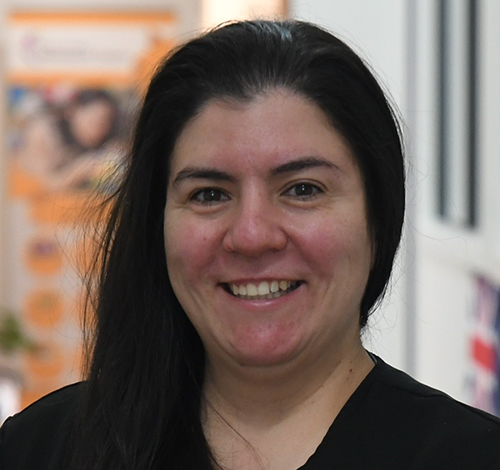 Educator
I have been working in the childcare industry for over 10 years now. I have a Diploma in Early Childhood Education and beautiful experiences working with children from birth to five years of age.
Children, according to me, are honest, fun to be around and they have so much love to give and that is why I love working with them.
I believe it is important to read to children as they can learn so much from books, as Dr Seuss said: "The more you read, the more things you will know. The more that you learn, the more places you will go".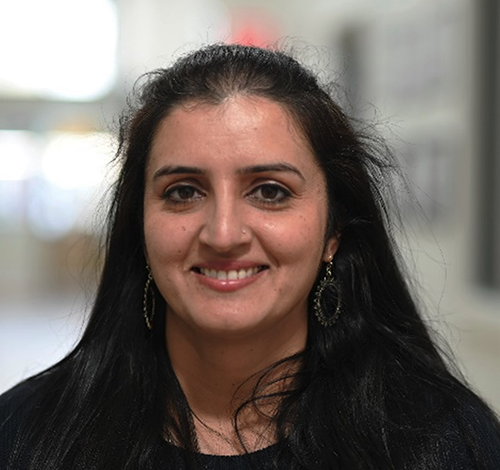 Educator
My name is Rajdeep and I hold a diploma in Early Childhood Education and Care. I hold a bachelor's in education from overseas and it is my passion for working with children that has landed me in this beautiful profession.
I feel the most important thing that a child looks from an adult is the warmth and trust and I feel I have these feelings along with the element of care and education.
I love doing Yoga and exercise with children in the morning and love to make them aware about healthy eating habits.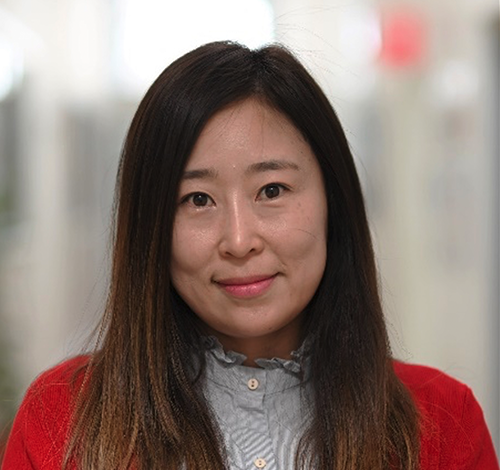 Educator
My name is Anna. I have done Diploma in Early Childhood Care and Education and is currently enrolled in Bachelor's in Education. I also hold a Montessori education from Association of Montessori International (AMI).
Being a mother of two beautiful children, I understand how important it is for a child to have a supporting and nurturing environment in these early years.
I believe every child is a bundle of joy ready to be unfolded and surprise us with his/her potential.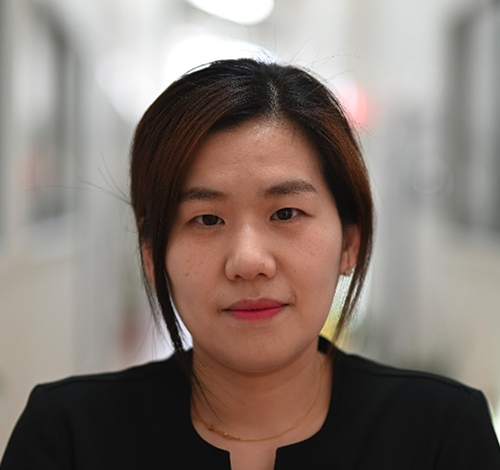 Educator
I am a qualified physiotherapist who came in early childhood education purely out of my love for children.
As a self- motivated individual with passion for learning more skills, I joined the field of education for helping children develop socially, emotionally, and intellectually.
I worked with primary school for 5 years before coming in ECCE. I find this profession very satisfying, and it is my privilege to work with these beautiful children.