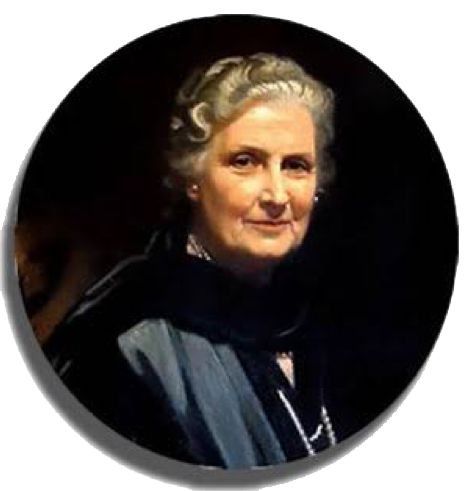 "To give our children a fine start in life we must see that their surroundings satisfy their need for activity and development, remembering at the same time that our own part is not that of instructor and interferer but of helper."
Dr Maria Montessori
Hoppers Crossing Montessori Centre provides a personal and meaningful environment for children to explore, discover, learn and construct themselves.
The individualised developmental program:
We see children as unique, and competent. HCMC provides a strengths-based approach to empower children with a strong sense of identity and well-being. Our experiences and activities connect children with purposeful activities which enable children to construct their own knowledge; about themselves, each other, and the world.
Our driving goal is for each child to develop a love of learning. We hope this stays with children throughout their life.
We value early childhood as a precious period of human development. During this time in their life, children undergo periods of profound self-construction. We see each child's growth as unique to their interests and abilities. Our developmental curriculum enables observations of the children to directly inform the individual child's program. HCMC provides a stimulating, multi-sensory learning environment that enables children to construct, define and live and learn.
"The child has his own laws of growth, and if we want to help him grow, we must follow him instead of imposing ourselves on him." Dr Maria Montessori
We adopt the Early Years Learning Framework and the Victorian Early Years Learning and Development Framework as key documents to inform our child-centred view of our service and our program delivery.
Critical reflection informs our gradual adoption of increasingly more Montessori pedagogical practices. We trust, follow and gently guide each child, striving to connect them with engaging, purposeful learning activities to aid their individual construction of knowledge and understanding about their place in the world. We balance play and adult-guided learning experiences throughout each child's day.
We offer time to children to follow their own daily rhythm of life. We view child's play as the work of the child, and we work to protect this human right. We often refer to play as work.
"the child can only develop fully by means of experience on his environment. We call such experience,  'work'." Dr Maria Montessori
We recognise the global importance of the Aboriginal and Torres Strait Islander people. Our centre is located on Bunurong land. We pay our respects to their elders past, present, and emerging. This land was never ceded by them.
The prepared environment is a powerful space where children develop.
The prepared environment is a safe, inclusive, and healthy environment fuelled by joy and connection. The prepared space is a unique place that offers children a meaningful curriculum. Our spaces are adaptive to all children, and challenge children to grow and develop to their fullest. They are free to exercise their rights to choose, explore, play and develop in line with their needs.
We strive to connect children to the natural environment and hope to inspire a custodian care relationship between them and the natural spaces around them.
A Community of people:
We see children in our community as individuals. We honour each child's parents as their first educators, and further to that we seek close collaboration with families to bring mutual support and knowledge about individual children.'
Children are empowered to be part of the community of learners, involved throughout their day, and engaged through self-chosen purposeful activities.
We hold high expectations of equity, respect, and care for diversity.
Our staff are our most valuable resource; they bring the service together. Reflective practice and shared professional decision-making are core parts of our team approach which supports multiple perspectives to influence the development of responsive programs for the children. Our staff work to develop open communication with families and each other.
We take responsibility for ensuring the child's safety ethical and professional responsibilities are upheld at all times. We will ensure children's safety, health and well-being are our primary responsibility.
"Although this method bears my name, it is not the result of the efforts of a great thinker who has developed his own ideas. My method is founded on the child himself. Our study has its origins in the child. The method has been achieved by following the child and his psychology. " Dr Maria Montessori