Montessori is a 'Concept of Learning in a Context'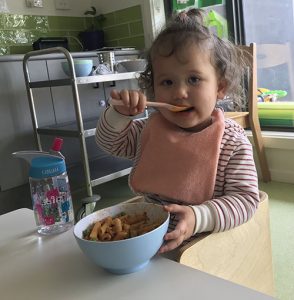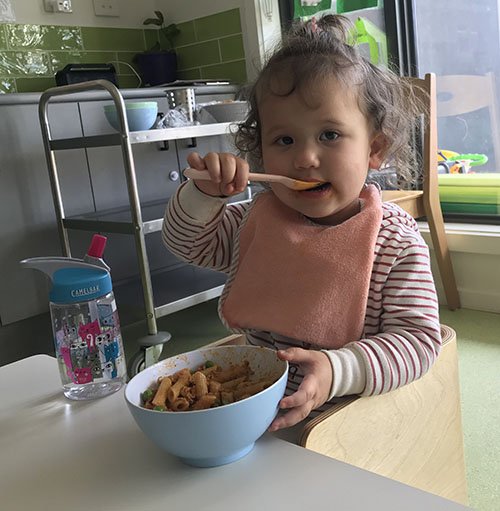 When I hold a child in my arms, I envisage future to be promising and prospective.
I have all reasons to be optimistic and positive and my belief in humanity becomes exponentially strong.
My empirical observations and experiences lead me to factually conclude that a child is endowed with myriads of qualities and faculties and as morning shows the day so does a child show the man in future like Wordsworth view 'the child is father of the man'.
Kids around me, analogically remind me of class to be a microcosm of future leaders, scientists, educationists, explorers and the ones who will steer the course of the world to a brighter future.
Being interactive and looking at them from varied vantage points, I realistically become a skeptic and realize my responsibilities as an educator to not be limited to a conventional carer which is important but secondary.
The prime purpose of my connection with a child is to bring the best in him/her by nurturing his/her faculties in a "Context".
Montessori, to me is the name of a context where a kid is looked at, as Shakespeare views a man; 'What a piece of work is man, how noble in reason, how infinite in faculties, in form and moving how express and admirable, in action how like an angel, in apprehension how like a god! the beauty of the world, the paragon of animals'.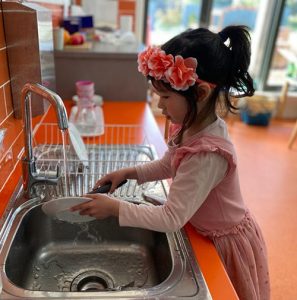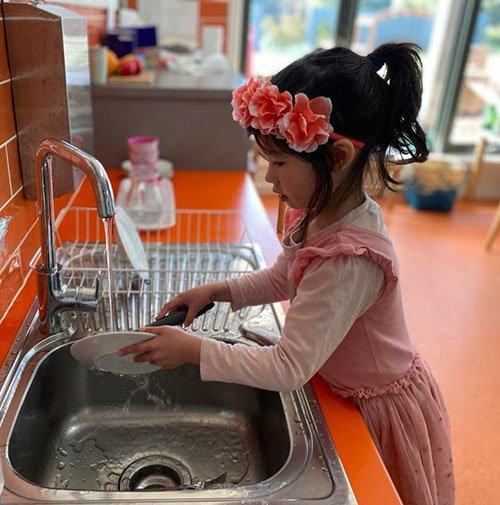 So, I look at myself as a sculptor who chisels and sculpts the best of innovative human in a child.
This is only possible in a milieu or a context provided by the concept of Montessori, still all Greek to some parents, this mode of nurturing a child is an "out of box approach", or at least I take it to be.
I try to incorporate my gleaned knowledge of psychological, cognitive, educational approach to teach a child in my classroom.
As stated, my classroom is a microcosm of kids coming from different socio-cultural spectrum and lingual capabilities.
I apply a pragmatic approach to my educational methodology wherein "education is fun" and this is the mode of pedagogy, and I allow for use of real-life items and showing daily actions to orientate children's faculties to the more productive and result-oriented direction.
I encourage authentic learning, contextualized situations, and provide meaning or a reason for the interaction with the classroom milieu.
This approach develops and establishes a close rapport with students which I see in their eyes as they leave every evening with longing looks fixed at me to not go away from the context of learning at our Centre.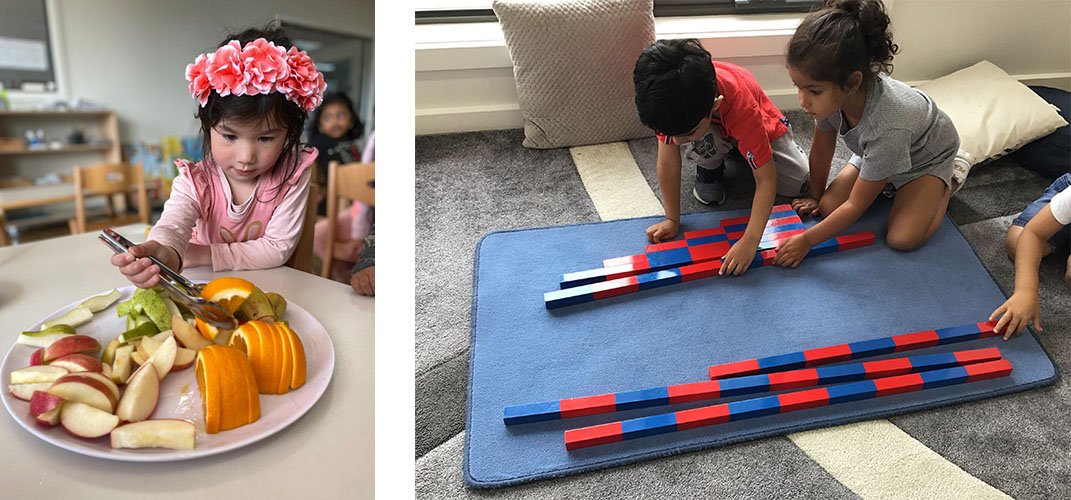 Montessori Program at Hoppers Crossing
At Hoppers Crossing Montessori Centre, we believe every child deserves the highest quality program and our goal is to help in achieving this.
To know more about our program, schedule your centre tour today, or give us a call at (03) 8742 2349. We look forward to meeting you!
We are located at 483 Sayers Road, Hoppers Crossing 3029.
Hoppers Crossing Montessori Centre serves the local communities in Tarneit, Truganina, Werribee, Werribee South, Williams Landing & Wyndham Vale.