Graduation Ceremony in Hoppers Crossing Montessori Centre Dec 2020
"Teaching children is an accomplishment and getting children excited about learning is an achievement."

– Robert John Meehan
The quote carries a profound truth and a refection on the teachers and their teaching philosophy across the world.
The first school, the first step and the first word of our child always holds an incredibly special place in our heart.
The first school not only offers him an environment of learning but also a sanctuary of warmth, care, and his introduction to the world beyond his home.
The child learns to co-exist with other children, adults and learns to interact in relation to others with care, empathy, and respect.
For the first time, children learn to respond to diversity and at the same time develop their own identities in relation to their families and communities in general.
They grow and develop a sense of autonomy, inter dependence and a sense of resilience that serve as few of the most crucial skills they need for growing and establishing in their lives.
Year 2020 was different for all and our children experienced a quite different lifestyle at a young age.
Nevertheless, it instilled a sense of resilience and they bounced back quickly in the last term to make up for the time they lost earlier.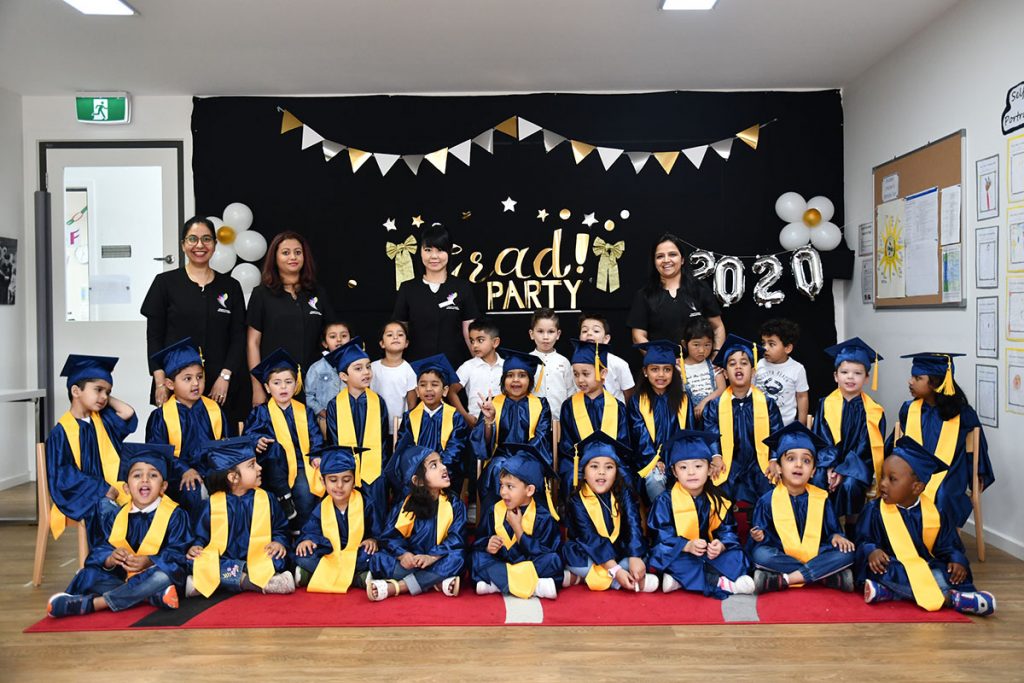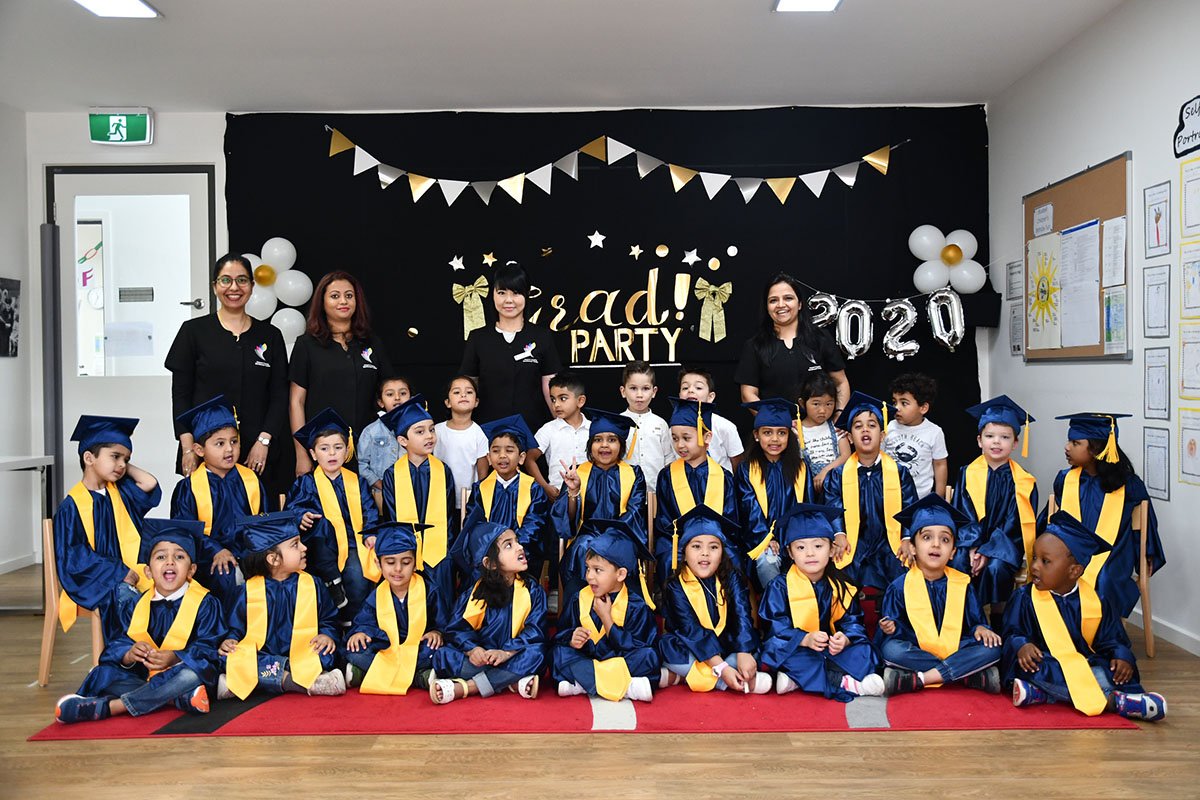 See more images on events page
Their vigor to explore, satisfy their curiosity and enthusiasm to learn was infectious and it took all of us in their stride.
For when children were doing different activities, working on their creations, and making sandcastles, we were creating memories that will be cherished throughout our lives.
Enjoying the journey of learning, it was time for children to move on to the next phase of education.
Graduation ceremony has always been an emotional but proud moment for HCMC.
We are happy to see our children growing and achieving their first milestone and sad at the same time to let them go.
Children looked so grown up with their robes and excitement was all in the air. They performed to the tunes of songs and enacted a story reflecting their confidence and presence on stage.
Then they all received their trophies and certificates beaming with pride and accomplishment.
Unfortunately, parents could not be physically present with us due to COVID-19 restrictions, but they enjoyed the whole ceremony through recording shared with them.
HCMC is proud again to see its children going to good schools like:
Bacchus Marsh Grammar
Tarneit P-9 College
St James the Apostle School
Dohertys Creek P-9 college
St Francis of Assisi Catholic Primary school
Point cook-year 9 college.
The grange p-12 college
St John the Apostle Catholic primary school
Truganina P-9 College
Westbourne Grammar school
St Pius X School
Tarneit Rise Primary school
Iramoo Primary school
Heathdale Christian College
St Peter apostle School
St Clare's Catholic school
Good News Lutheran college
Manor Lakes P-12 College
It is the best feeling to see our children taking their first step towards their bright futures and we are lucky to experience it year after year.
We would also like to take this opportunity to express our gratitude to all the parent community who not only trusted us with the care and learning of their children but also supported HCMC in all the initiatives taken throughout the year.
Once again, HCMC congratulates all the children and their families who have graduated from HCMC in the year of 2020 and have left the imprint of wonderful memories to be cherished forever.